Making the Most of Bike Month
Posted on by Isabelle Brown
Why Ride?
Riding a bike is full of benefits all on its own. Making it your commute mode just keeps the good times rolling. With Bike to Work Week coming up next week, you may be asking: What do we love so much about biking to work?
Saving money

Skipping rush hour traffic jams

Getting a workout - No gym membership required!

Commuter benefits

Decreasing stress and anxiety

Reducing our carbon footprint
With so many benefits to take advantage of, we want to share some ideas to make the most of Bike Month all through the month of May. The weather is getting warm, the sun is setting later, and everything is on our side to have an amazing National Bike Month!
Our Bike Month Checklist
Start a group

Learn more about your positive impact

Take part in an event or challenge

Share your story on social media - Spread the word!

Go places you'd usually drive
Start a Group
Cycling with a group can turn a peaceful solo ride into a day of adventure. Being with a group of people can motivate you to ride longer and keep up with the pace of the group. With people to ride with, there is also a great fusion of ideas on new places to cycle, and it can also bring confidence in signing up for cycling events near you!
Learn About Your Impact
Doing something positive for the environment comes with a great sense of pride. While riding a bike is fun, it's also a way to lessen the number of single occupancy vehicles on the roads. When you bike somewhere, you are actively choosing a green form of transportation. Looking into the impact that reducing your personal carbon footprint can have is a huge motivator to keep riding!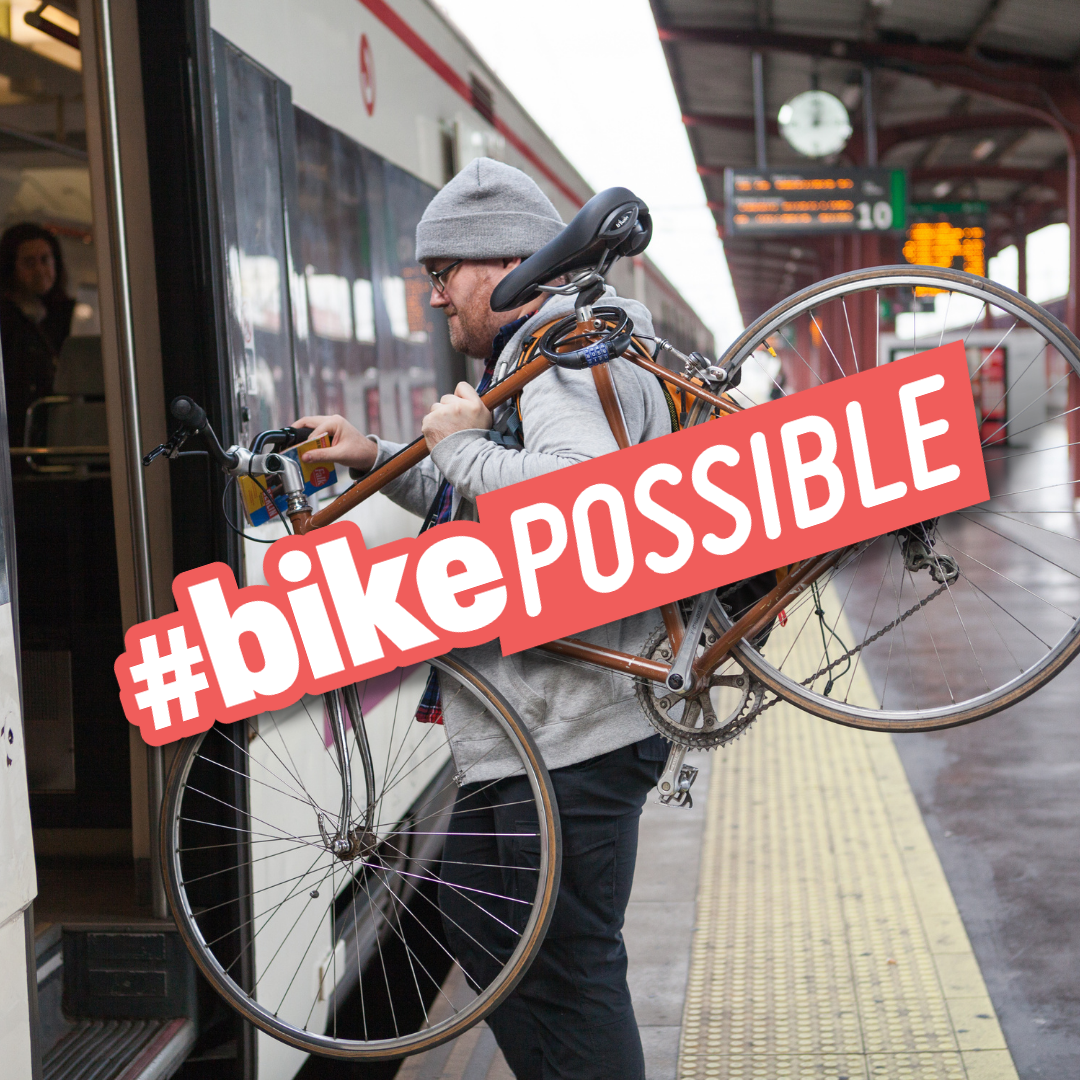 Participate in a Challenge
One great thing that has come from our digital world is that there are nationwide events that all are welcome to participate in. There are great initiatives like Love to Ride USA's Bike Month Challenge where you can track your rides in a team-based online competition. If some friendly competition motivates you, this is a great way to make your efforts for Bike Month fun and consistent!
Share the Ride on Social Media
What's better than support from your friends, family, and social media connections? Letting people know what you're up to is such a great way to spread the word and share the fun. Taking photos and videos of your bike ride can be a wonderful way to capture the memories you're making along the way. The League of American Bicyclists' official Bike Month webpage even has some fun social media materials like a Bike Month Bingo card!
Go Places You'd Usually Drive
Do you live near your local grocery store, pharmacy, or ice cream shop? Try biking there! Avoiding the crowded parking lots and stresses of driving through busy parts of town can make your errands a lot less taxing. You might even find that it's a more efficient way to go about your day. If you don't have safe and protected bike lanes, we understand passing on this one! Cycling on a main road may not be safe for beginner riders.
Get Out and Ride!
Did we give you any ideas on how to make the most of National Bike Month? We hope to see your tires full, helmet on, and feet pedaling this month! Happy Bike Month!
---
---