Vehicles
You've got employees, residents and clients that need to get on the road – that's why vehicle performance, safety and maintenance is Rideshare's top priority.
Through our easy fleet program, we provide the vehicle that's the best fit for your needs, to support 1 – 15 passengers. Options include large and small passenger vans, specialized lift-equipped vans, and cars.
easy fleet Vehicles
Kia Soul
Toyota Corolla
Toyota Camry
Grand Caravan minivan
MV-1
10/12/15 Ford Transit (low or midroof) passenger vans
Metrolite lift van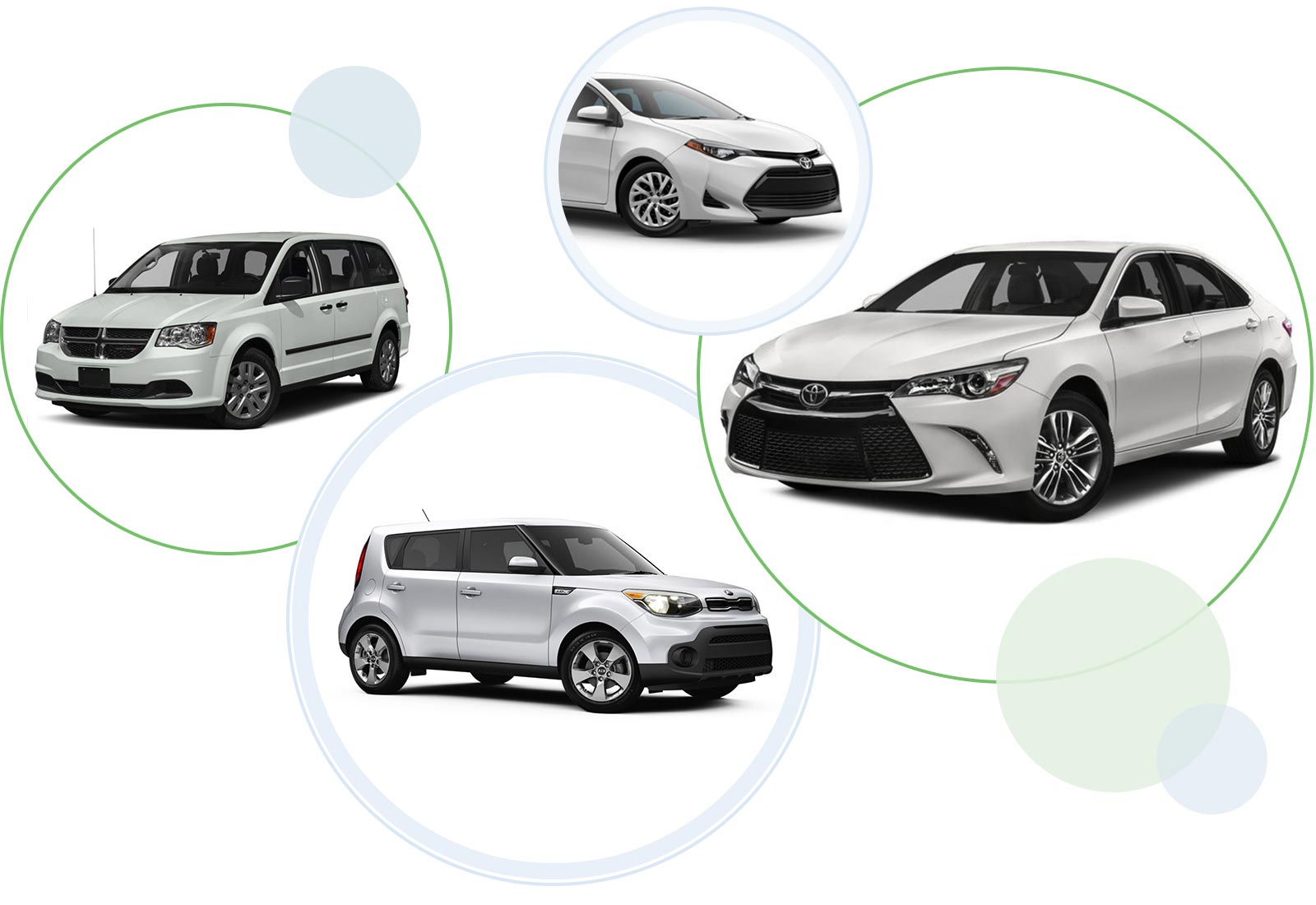 Hassle-Free Maintenance
When your vehicle is scheduled for scheduled maintenance (every 7,000 miles), simply call our service number. We'll connect with the maintenance and repair partner located closest to your vehicle. At a time convenient for your organization, the facility will swap your regular vehicle with a temporary replacement one, and then provide lube, oil and filter service, as well as an 85-point safety inspection. We'll also cover any needed maintenance for the tires, batteries and brakes. Finally, we'll return your vehicle – it's that simple.
GPS Tracking
All Rideshare easy fleet vehicles are equipped with a state-of-the-art GPS tracking system. This enables our clients to:
Monitor and improve driver behavior
Eliminate unauthorized travel
Limit speeding incidents
Monitor after-hours vehicle movement
Identify real-time vehicle location
Our clients have their own dashboard to review and analyze collected data and track their vehicles. This system takes the guesswork out of fleet management and puts you in complete control.