Good News Anyone? 5 Positive Headlines from November
Posted on by Isabelle Brown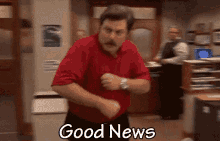 Tis the season to revel in all the good news we can find! Throughout November, spreading joy and gratefulness is in full swing. To cap off the month, we are thankful to bring you our top 5 pieces of good news from November!
France Looks to Mandate Solar Panels Over Large Parking Lots
Do you ever look at a giant parking lot and think, What a waste of space? You're not alone in that. Parking lots cover more than 5% of urban land in the United States. The largest parking lot in the world at the West Edmonton Mall in Alberta, Canada can accommodate 20,000 vehicles. So... There is a lot of space dedicated to parking out there.
France is using the space taken up by parking lots for renewable energy. The French Senate passed legislation requiring parking lots with at least 80 spaces to be covered in solar panels. This is a great, forward-thinking tactic to begin to decarbonize France's economy.
25-Year-old Window Cleaner is Scrubbing Road Signs for Free to Improve Safety and Give Back to Community
Signs are crucial to a functioning and safe road system. For commuters around the world, we depend on signs to give directions, warnings, and other vital communications. One window cleaner in Maidstone, England did something to improve road safety and give back to his local community by cleaning road signs for free in his spare time.
Why did Liam Wildish of Nottinghamshire start scrubbing road signs, you ask? Simply because he has the equipment required and wanted to make a difference. Wildish posts satisfying videos of his sign cleanings, and this win-win situation has allowed his small business, Clean Scene, to grow as more people saw his videos and appreciated his volunteer work.
These States Allow Visitors Free Off-Road Wheelchairs In Their Parks and Nature Areas
Increasing accessibility throughout the US is certainly a work in progress. There is extensive evidence showing that people living with disabilities:
Receive lower-quality care and less preventative care

Have a higher incidence of chronic conditions

Face higher out-of-pocket healthcare costs

Are more likely to live below the federal poverty level

Are more likely to experience serious illness

Have far more boundaries to living in community settings and having a job
There is an immense emotional stress that comes from isolation within people living with disabilities such as mobility impairment. That's why this piece of good news is especially encouraging to see: Programs throughout Colorado, Michigan, South Dakota, Georgia, and Minnesota are placing free to use all-terrain wheelchairs at their parks department visitor centers.
Including people living with disabilities or mobility impairments in community spaces and outdoor recreation in this way is an incredible step, and long overdue. This sort of community-based service brings independence, freedom, and dignity to those who are often left out of activities like exploring a local nature area or state park. Not to mention the healing nature of being outdoors to both our physical and mental health.
Google Maps Adds Custom EV Fast Chargers To Search Results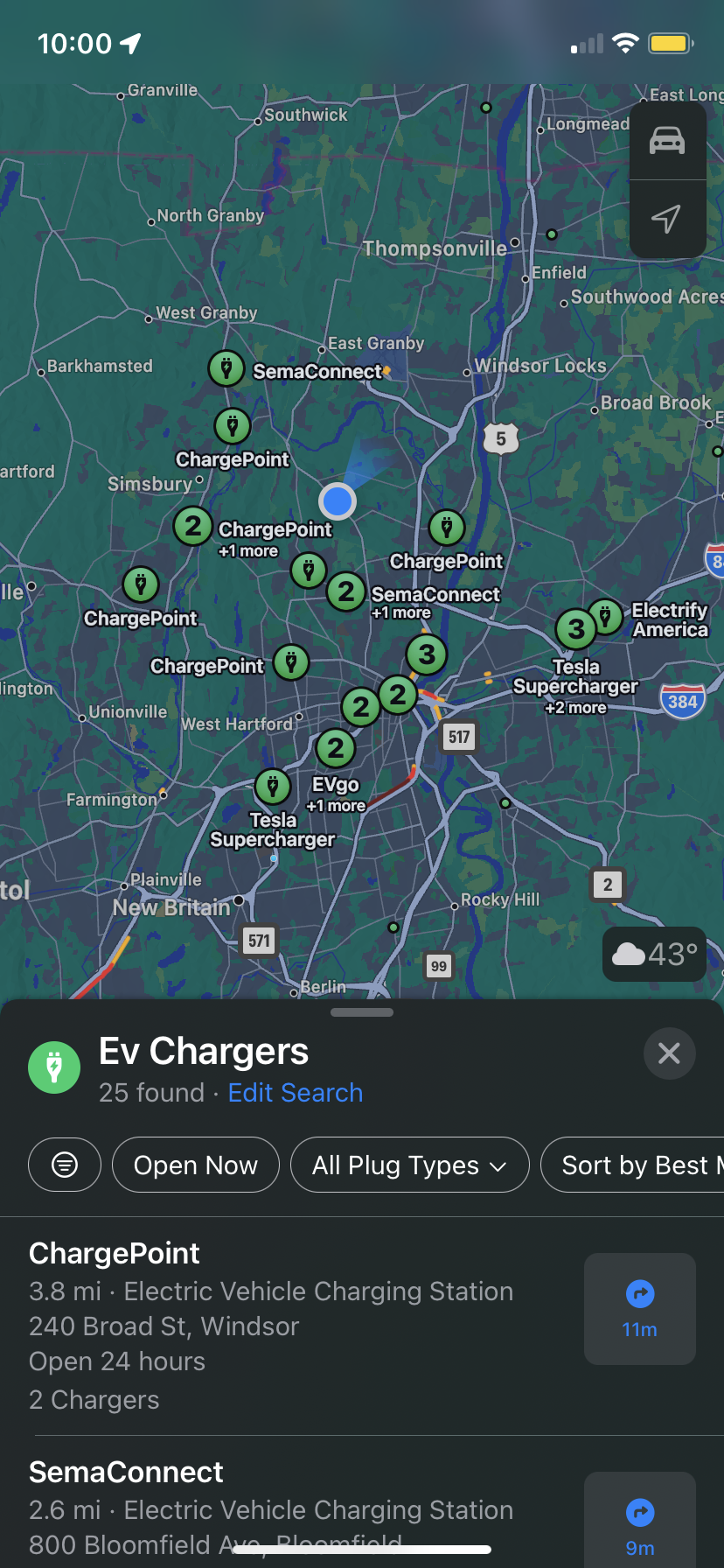 Every step toward electrification is a win for us at Rideshare. States are making big moves to transition from gas-powered cars with leaders like California banning the sale of them by 2035.
Tech leader Google has made a big step of their own by adding EV charging stations to search results on Google Maps. On both Apple and Android devices, fast charging EV stations are available to be searched for EV commuters hitting the road. Just look at our results when we search near our Rideshare office in Bloomfield, CT.
Making EV resources more accessible and easily searchable is a key part in transitioning everyday commuters out of gas-powered vehicles. Knowing that there are charging stations in your area makes owning an EV seem more realistic and inviting.
California To Spend Another $1.8 Billion On Electric School Buses
Speaking of electrification, fleets of buses are a big part of the conversation. With approximately 500,000 school buses in the US transporting children every day, electrifying them would have positive impacts on greenhouse gas emissions, air pollution, and the respiratory health of generations of children to come.
So, California investing another $1.8 billion on school bus electrification is great news! With $1.2 billion already spent, the next 5 years will see faster progress toward all zero-emissions buses and associated charging infrastructure.
Currently, the Golden State has 560+ electric school buses on the roads and now make up 2% of California's school bus fleet of 23,800 buses. California kids will surely not miss the infamous scent of diesel fumes as the school bus pulls up to their bus stop in the morning.
To All the Good News
Regular consumption of bad news has been linked to anxiety, depression, and distress, even when the bad news seems mundane. We hope one of these environmental stories brought you some relief, and maybe even a smile, to get you in the holiday spirit!
---
---