How Biking to Work Can Change Your Life
Posted on by Isabelle Brown
After a great Bike to Work Week, we saw so many stories of people whose lives have changed since biking to work. Rethinking your commute can be a big step, but it's a step that can transform more than just how you get to work.
Think about all the positives that come with riding a bike, like physical and mental health benefits, regular exercise, getting out into nature or your community, and picking up a great hobby. Now, imagine replacing the mundane daily commute with all these great factors. That's what Ethan Chase, a sound-mixer and editor in Culver City, CA did.
At the Bottom of a Mountain
Often times, the obstacle in our way of making a positive change is like a mountain. It's daunting from the bottom. It seems like it might not be worth it to attempt to reach the top. For Ethan, this peak wasn't metaphorical. Between his home and the office was a "1,000-foot mountain."
Before biking, Ethan's options for his roughly 30-mile roundtrip commute were driving his 1999 truck during rush hour, or taking the minimal public transit available to him, making his commute 2 hours each way. Needless to say, neither of these options were ideal.
When COVID-19 shut down the office where he works, Ethan's commute became a 9-foot walk to his home studio. In a turn of events that many can relate to, Ethan's physical health began to decline. Reaching a weight that he was far from happy with, he knew that there must be something he could do to make a change. That was the push he needed to begin climbing the mountain and start biking to work.
Starting the Climb
When offices began to reopen in Culver City and the LA area, Ethan was more than ready to try his new commute. He started slow, taking the subway system with his bike to get over the hill and riding the rest of the way. Soon, Ethan saw his weight drop 10 lbs and made the executive decision— "Man, I'm going to start conquering the hill."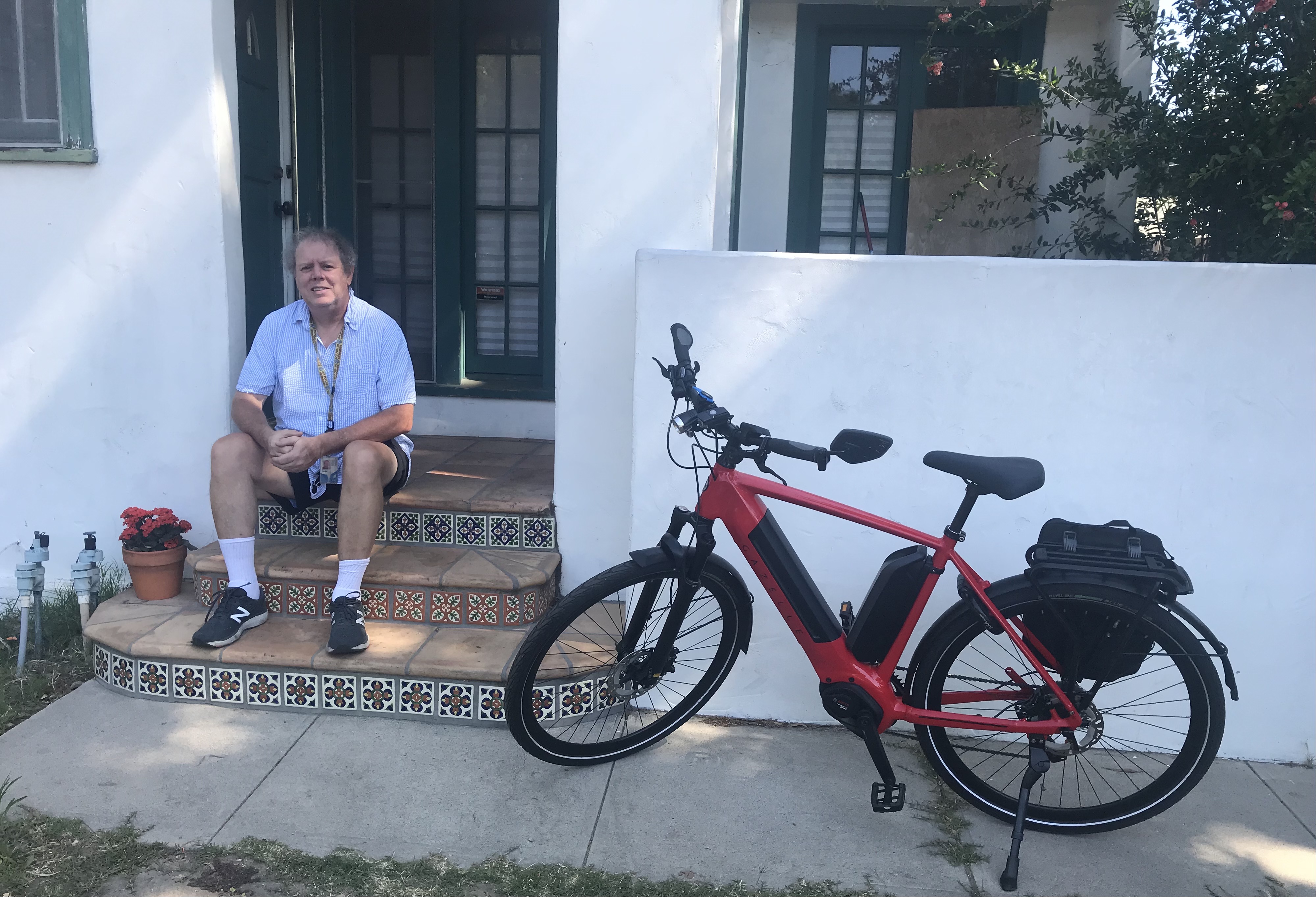 Equipped with a Gazelle electric city bike, Ethan's two-wheeled commute just kept getting better. Supported by commuter incentives through our easy commute program to bike to work and ride the rail, Ethan was able to start flexing his hours a bit to make his bike commute as safe as possible.
In Ethan's words, choosing an e-bike "just amplifies your ability" to ride a bike. When your health isn't at its best or your weight is holding you back, the electric assist of an e-bike can push you over the barriers of biking and get you moving.
Conquering the Mountain
Saving $18 every time he chooses to bike to work, there are plenty of reasons that biking has stuck as his daily routine. Once he conquered the hill, the only thing stopping Ethan is bad weather. We can't blame him for that!
Ethan provided us with some great insights to his successful adaptation into bike culture.
Buy local. In his words, "It's a mechanical thing. It's going to break. Having a service connection with a local bike shop is important."
Stay up to date on bike maintenance. He easily added routine maintenance and cleaning into his Saturday afternoon.
Ride safely and defensively. "I wear a reflective vest. I have multiple lights. I stick to the right and stop at every light."
The one thing Ethan thinks would get more people riding? Safe, protected bike infrastructure. As it stands, the risk factor is one of the only issues that makes biking to work less than perfect. Ethan sees this as room for improvement as cities around the US strive toward Vision Zero.
The View from the Top
To Ethan, showing up to work a little sweaty is worth the positive changes he's seen to his lifestyle and health. "Honestly, I feel like I'm in the best shape I've been in in 20 years."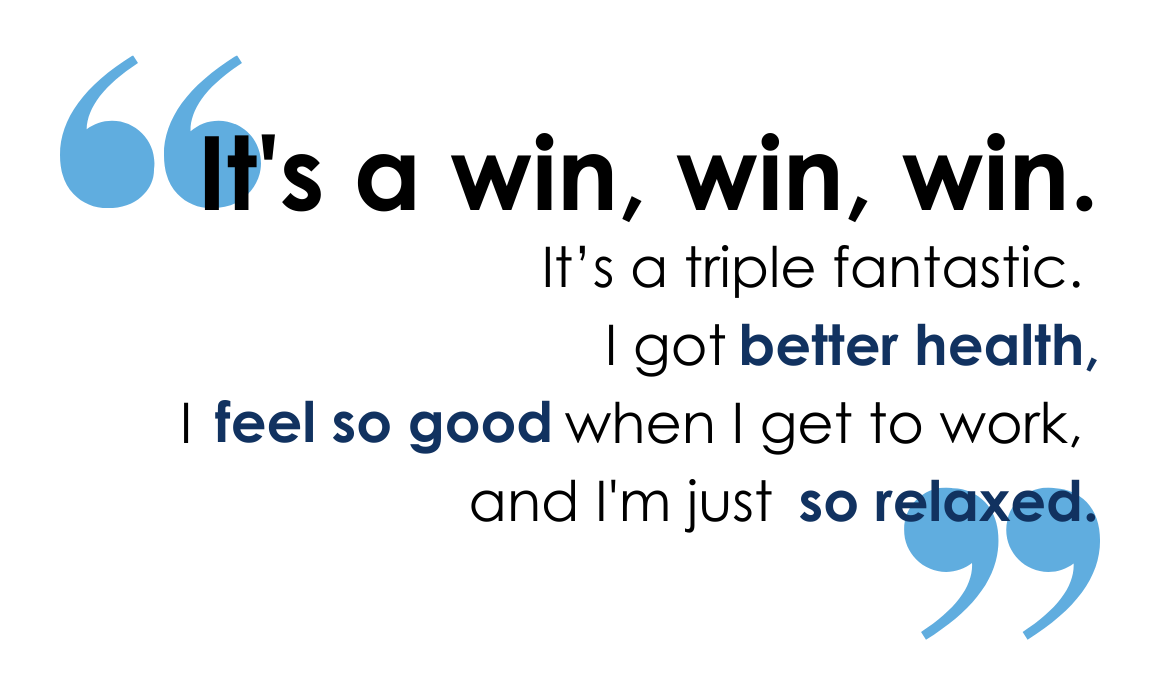 What started as getting rid of the COVID-19 weight and preserving his health has become so much more, as friends, family, and coworkers notice how great Ethan looks and feels.
What's next on Ethan's to-do list? Biking 210 miles from Salinas to Sacramento for a wedding.
Bike Month in May is the perfect time to make a change. But, if you ask us, there's no bad time to think about optimizing your commute!
---
---