NYC Open Streets? Yes, Please!
Posted on by Isabelle Brown
Can you imagine walking along car-free streets in Manhattan?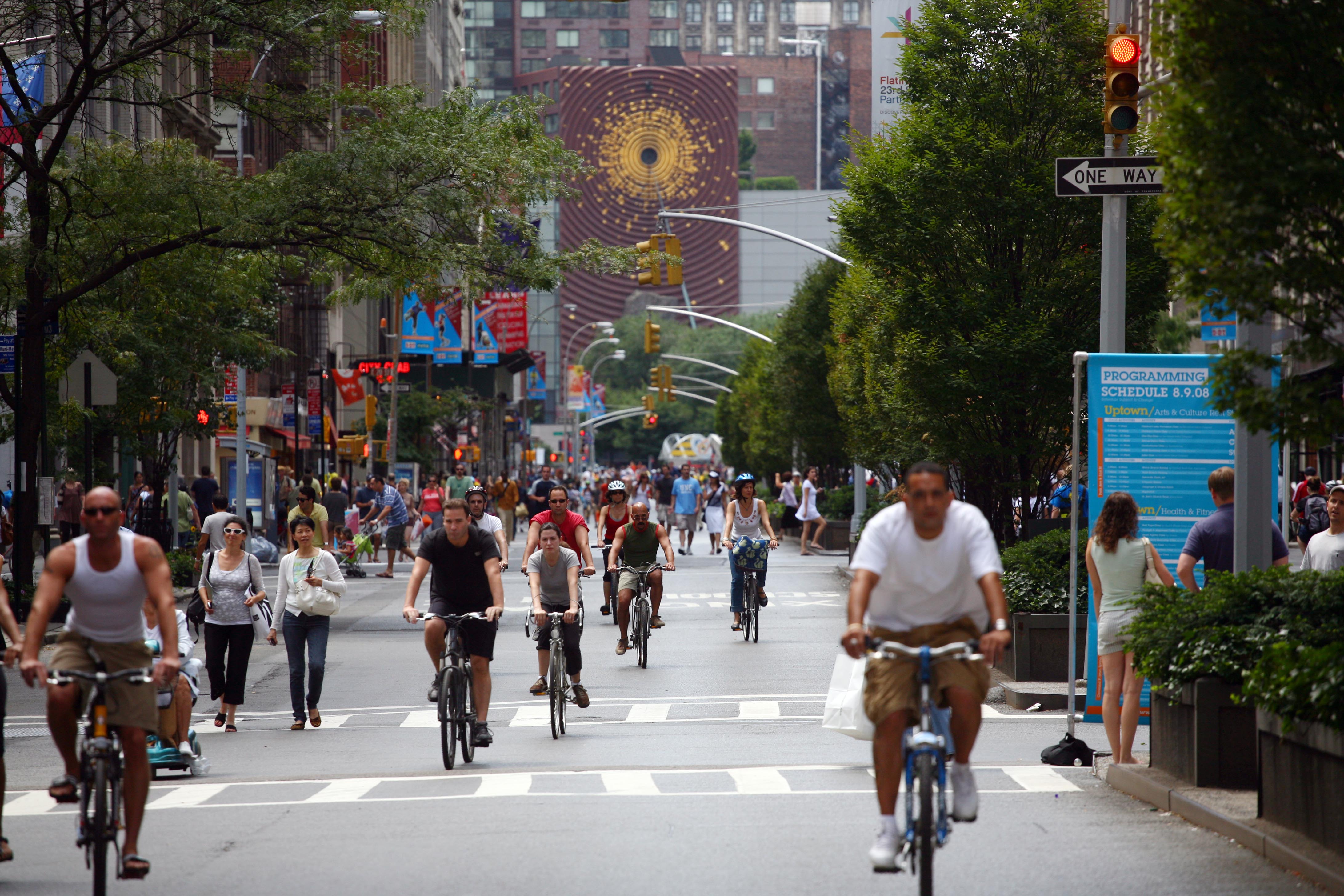 That's exactly what people are able to do with NYC's Open Streets program. It's a pedestrian and cyclist prioritized project that is changing the way people explore the city that never sleeps.
This program embraces public spaces while supporting the small businesses that line the streets of NYC. The areas chosen as open streets are coordinated with local community organizations and are scattered throughout the five boroughs.
You can check out more about the program and see all the open streets here on the New York City DOT website.
As a nonprofit that supports every alternate mode of transportation, our mission is constantly adapting to innovations like this in the industry. Seeing that streets throughout NYC have been transformed into public spaces is an important victory that moves us in the direction of being able to imagine car-free societies.
Have you been to any of NYC's Open Streets? Share a photo with us on our Twitter page with the hashtag #LoveOpenStreets!
---
---