As we adjust to being back in the office on a hybrid structure, I'm learning new things everyday about taking public transit to work. Being prepared is the key to having a commute without hiccups, and we've put together a list of the things that have changed my bus ride for the better.
My Perfect Commuter Backpack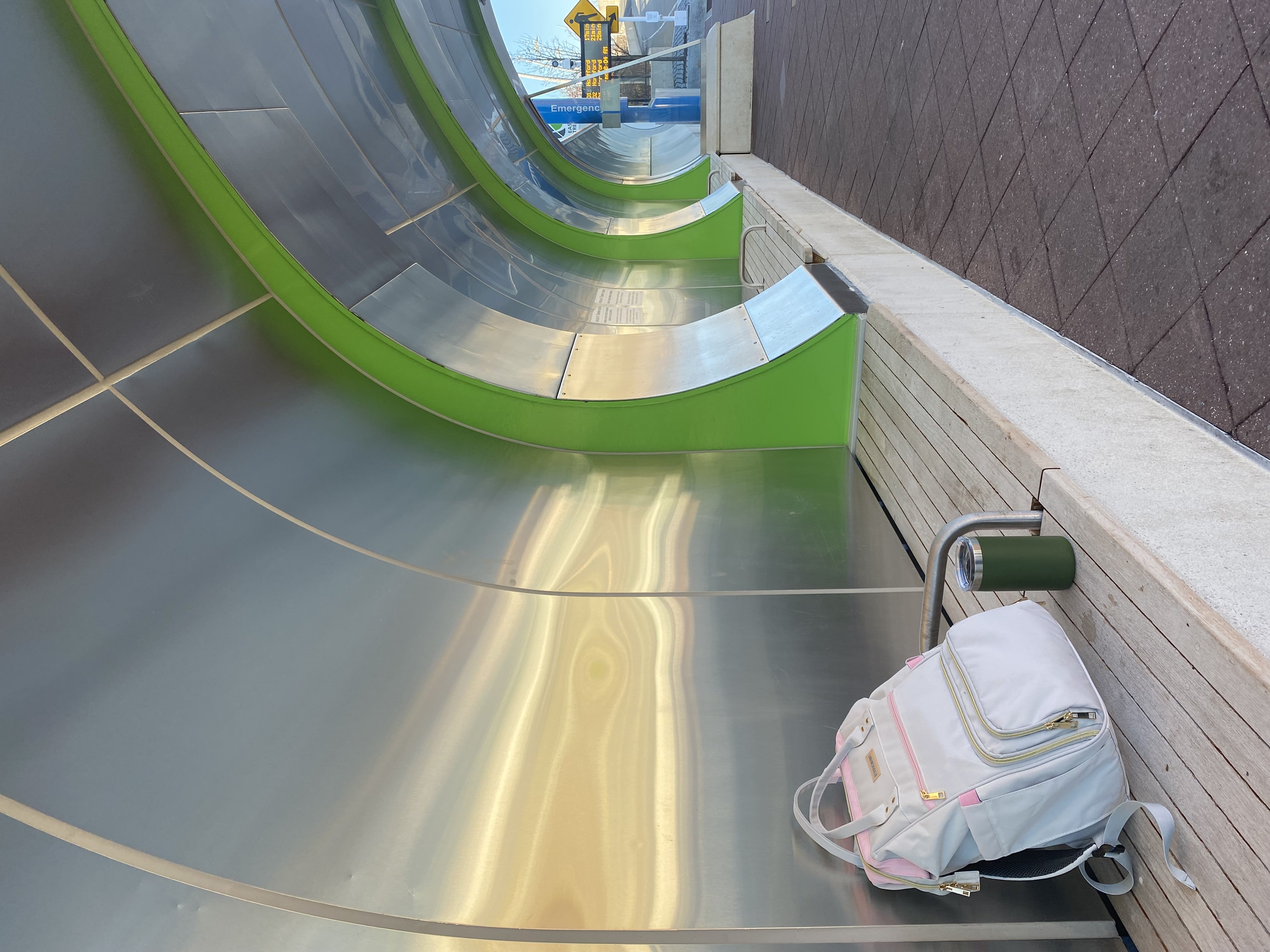 The first day I took the bus to work, I had a tote bag, a lunch box, and my travel mug that I was juggling on and off the bus. I felt like at any moment I could drop my coffee or watch my lunch bag go tumbling to the floor. This began my search for my perfect commuter bag.
This backpack that I found on Amazon has a laptop sleeve, a USB port, an insulated lunch bag with its own pocket in the backpack, and two elastic bottle holders on each side. I have free hands, and this bag fits everything I need for a day at the office and more. On top of that, it's super sleek, modern, and stylish. Every coworker who sees it says "Oh, I need that!"
A Portable Charger
Perfect to go along with your new commuter backpack is a power bank or portable charger. Having a charge on your phone can eliminate the stress of watching your battery trickle down as you listen to your favorite podcast or text your friends on your way home from the office.
Having your phone charged is also super important if you're just starting out on public transit like me. I am always tracking which bus I'll be taking and my route to and from work. Having your phone charged keeps your commute smooth and stress-free.
The Transit App
As long as you have a smart phone, you can download the Transit app. In over 200 cities worldwide, this app connects you to trip planning capabilities and a real-time bus movement tracker. It's a transit rider's best friend.
It's streamlined, it's visually appealing, and it's super simple to use, even for someone like me who is brand new to taking the bus.
A Leakproof Travel Mug
My first day on the bus, my travel mug lid popped off and hit the bus floor. Yes, I immediately turned red. In today's environment of bacteria fear, this was my nightmare. I spiraled into a deep dive for a travel mug with a sealed lid that would never fall off again.
My perfect travel mug find: the Yeti Rambler with a Hotshot cap. The screw-on lid is 100% leakproof and fully rotational. Even if you don't ride the bus, we still highly recommend this travel mug to keep your tea or coffee hot all day long.
You're Ready to Go!
With our perfect commuter starter kit, you're all set to take the bus or train like a pro! To our fellow transit riders: What are your must-haves for a successful, stress-free commute?