One of the greenest days of the year is coming up this Friday—Earth Day! This is where our global community works together to invest in our planet and make changes to take action on climate, and we want to make it even better. We are going to live like it's Earth Week.
Each day leading up to Friday, we're going to challenge ourselves to make a positive change in honor of Earth Day. Here's our plan of action for Earth Week.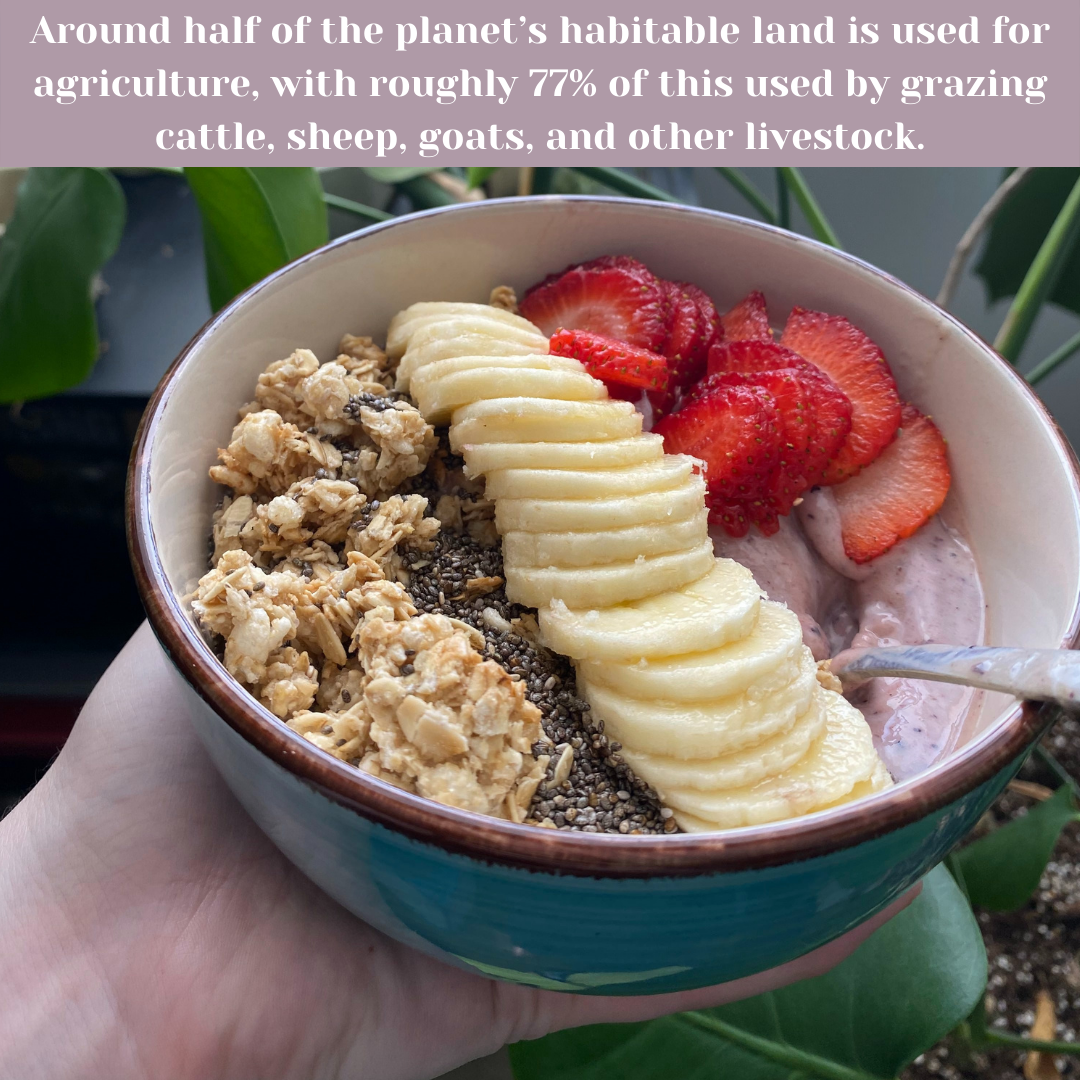 Meatless Monday
Meat production and livestock farming are responsible for a large portion of our greenhouse gases that contribute to climate change. The production of meat worldwide causes twice the pollution of production of plant-based foods. Dedicating one day a week to eating meat-free is a great tiny step to make an impact on the meat production industry.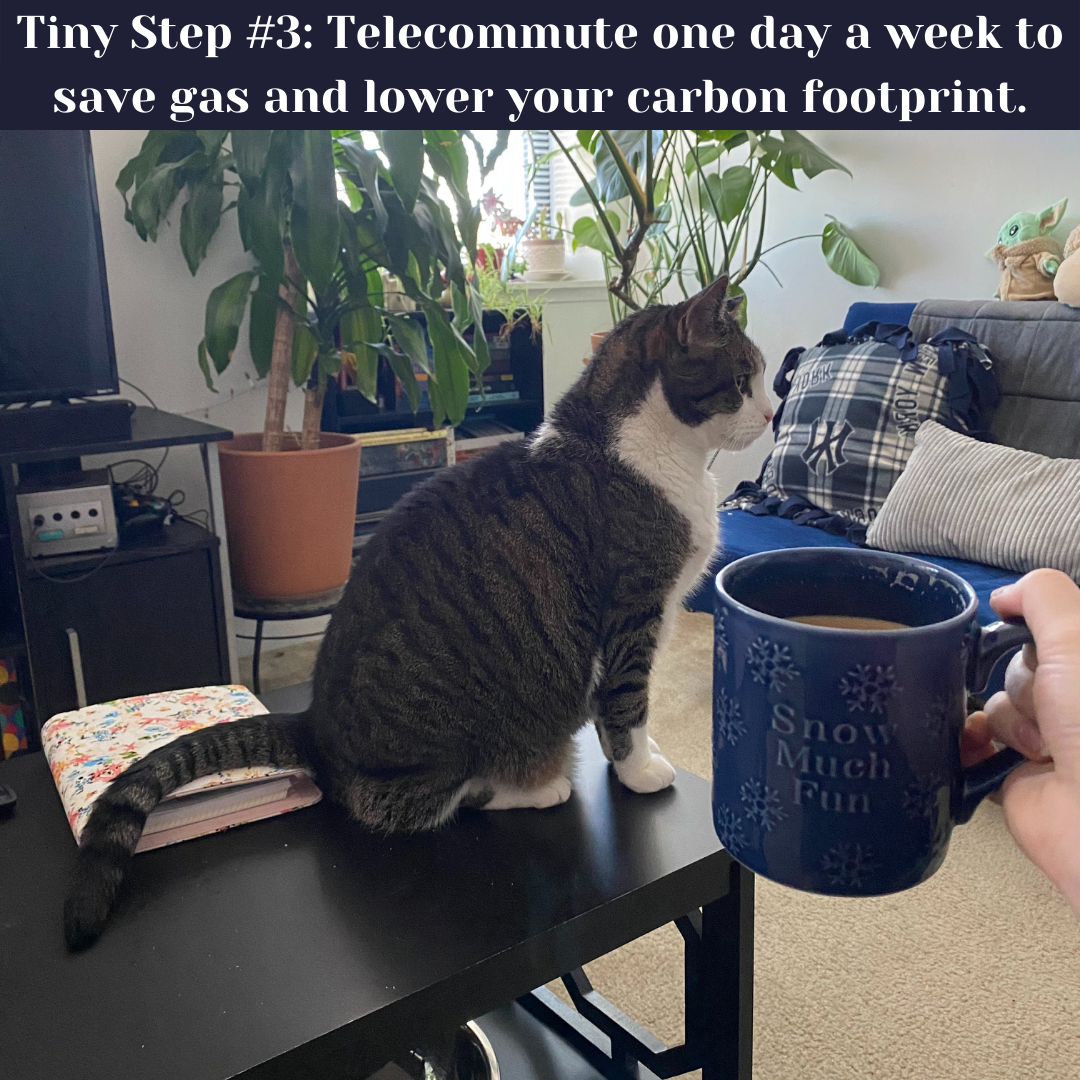 Tiny Steps Tuesday
We're big believers in taking things one step at a time. Shifting your lifestyle dramatically to be more sustainable isn't likely to stick long-term. Just like our ideals of ridesharing, starting with taking a carpool one day a week is a great goal to start. Taking a tiny step today is the best start to taking care of the earth. Reduce your use of paper products, try transit one day a week, start using reusable shopping bags more consistently. We've got this!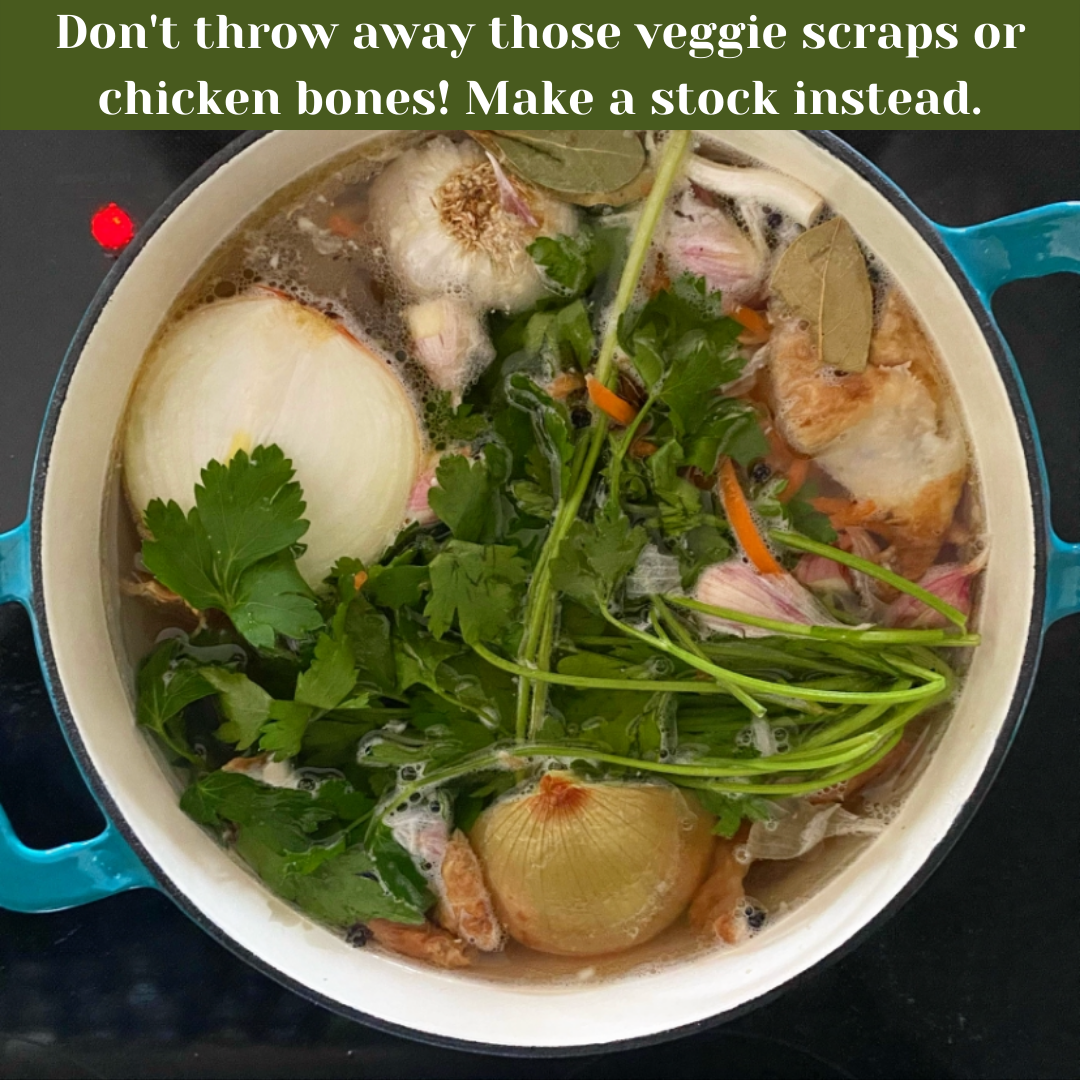 No Waste Wednesday
Our daily waste can be more than we realize. Water, food, plastic, clothing; it weighs over time. Transitioning into a no-waste lifestyle is difficult, but taking tiny steps is a great way to make a difference. I can repurpose my produce that's about to go bad by freezing it and putting it in a smoothie. I can let my friends or family go through my bag of clothes I've been meaning to donate. I can make sure I'm bringing a reusable water bottle with me so I don't have to buy a plastic one.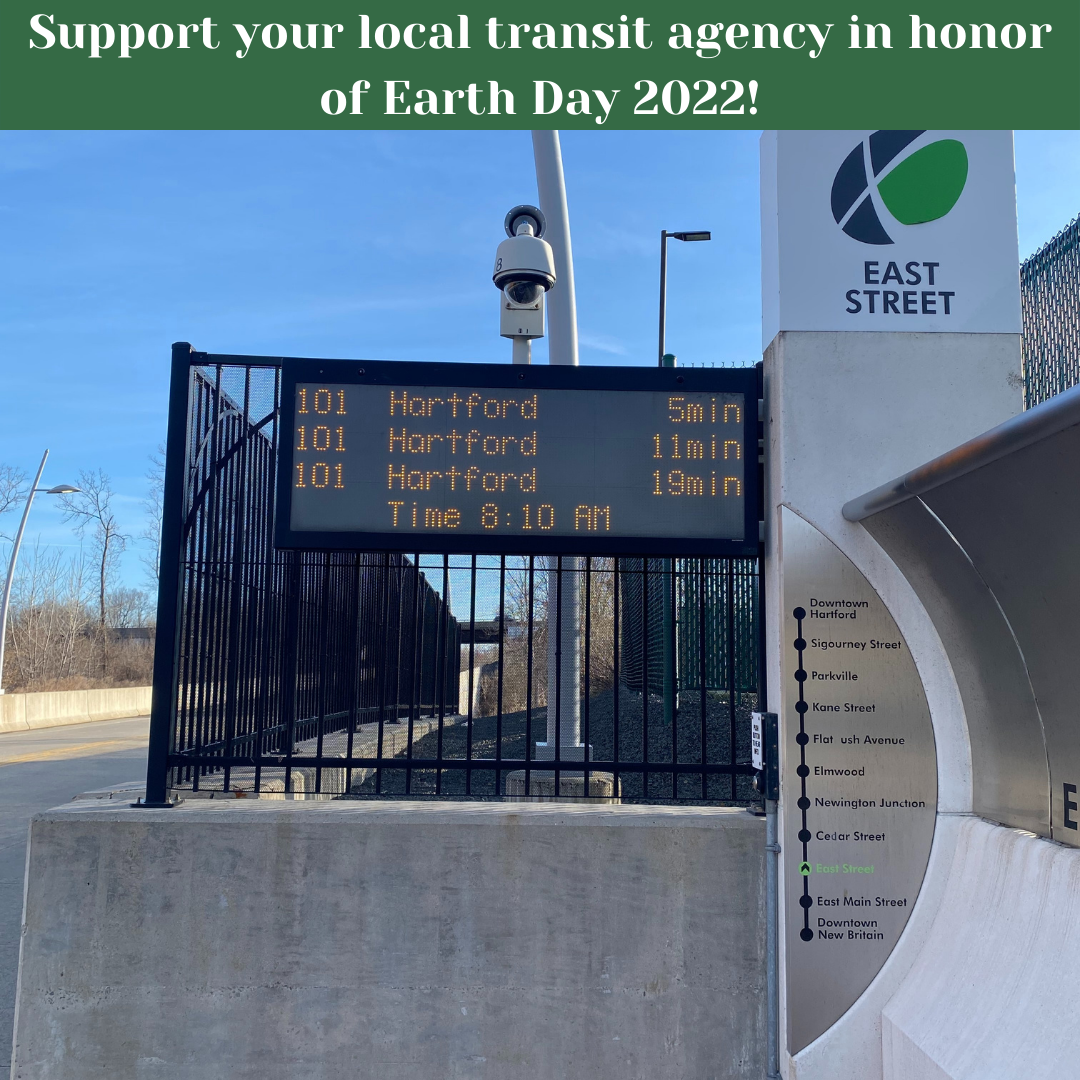 Transit Thursday
Public transit is a driving force in climate action within the transportation sector. One bus takes dozens of single occupancy cars off the road. By lessening traffic congestion and the number of commuters driving alone, public transportation reduces fuel use and connects people to their communities. Riding on CTTransit is free through June 20th, 2022 in Connecticut. Maybe this Earth Day is your perfect chance to give transit a try!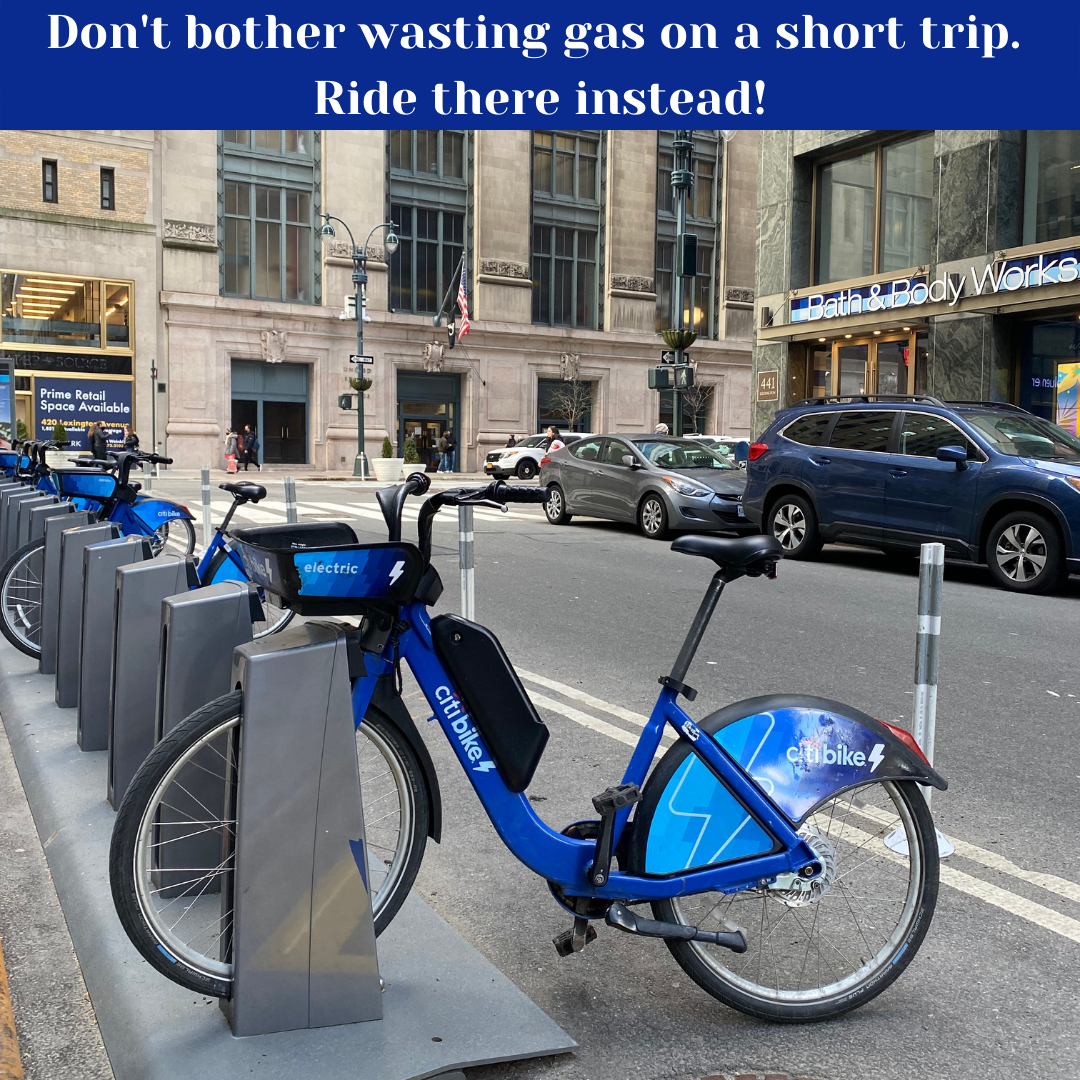 Car-Free Friday
We're saving the best for last, and for Earth Day! Our mission since 1980 has been to lessen the number of single occupancy vehicles on the road to enhance the quality of our environment. This year on Earth Day, going car-free could be an amazing way for us to all come together and make a difference. Imagine a day where the streets are empty besides buses and bikes, and the sidewalks are full with people walking, running, or rolling!
While not everyone is physically able to walk, bike, or take the bus, those who are could make a great impact by choosing to go car-free for a whole day.
Happy Earth Week!
Working for a company that strives to make a positive impact on our environment makes Earth Day a perfect time to push ourselves to make changes in our daily lives. What will you do this Earth Day to make your mark?