Have A Very Green Halloween: Ecofriendly DIY Decoration Ideas
Posted on by Isabelle Brown
Sharing the ride by carpooling or taking transit to work or school makes an incredible impact in reducing your carbon footprint. It puts us on the right path toward greener commute options being utilized more widely and saves commuters both time and money.
Making these sorts of sustainable choices in our daily life can actually be a lot of fun, especially around the holidays. Carpooling with a group to fall festivities, getting together for fall bike rides, and starting a fall garden really make the most of this time of year. How about making your own Halloween decorations instead of spending money on store-bought plastic options?
Here are 5 ideas to make your Halloween green with DIY decorations!
Paper Crafts
Is there anything better than a Halloween family craft afternoon? Put on your favorite Halloween playlist, pop a festive snack in the oven, and get out the construction paper and safety scissors. Your walls and windows will soon be full of a swarm of bats, pumpkin patches, groups of ghosts, falling leaves, and even a spider or two! It can be as easy as finding a picture online to trace and letting your family's creativity lead the way. We envision spiders with pipe cleaner legs crawling up your walls and ghosts will all sorts of different faces drawn on.
Bring Fall Inside
Do you have any extra glass jars around the house? That's a perfect start to making your own decorations that feel like little Autumn wonderlands. The next step is to go for a walk in nature and collect your décor pieces like pine cones, acorns, twigs, pine needles. Preserving these treasures ensures their freshness and eliminates the fear of any bugs or mold. Once your preservation is done, put them all in jars and use them as a centerpiece or a decorative piece wherever your home needs a touch of seasonal wonder!

Get Thrifty
Your local thrift stores can have festive décor that is extremely cost effective! At a Goodwill, Savers, or other secondhand shop, you can find treasures just waiting to complete your home for the holidays. You can even find vintage pieces! Parts to a Halloween village display, old books and records, jars and bottles to fill or decorate, vintage mirrors, and even costumes can be found while thrifting! Buying secondhand is a great way to recycle and give old items a new life and purpose.
Handpicked Pumpkins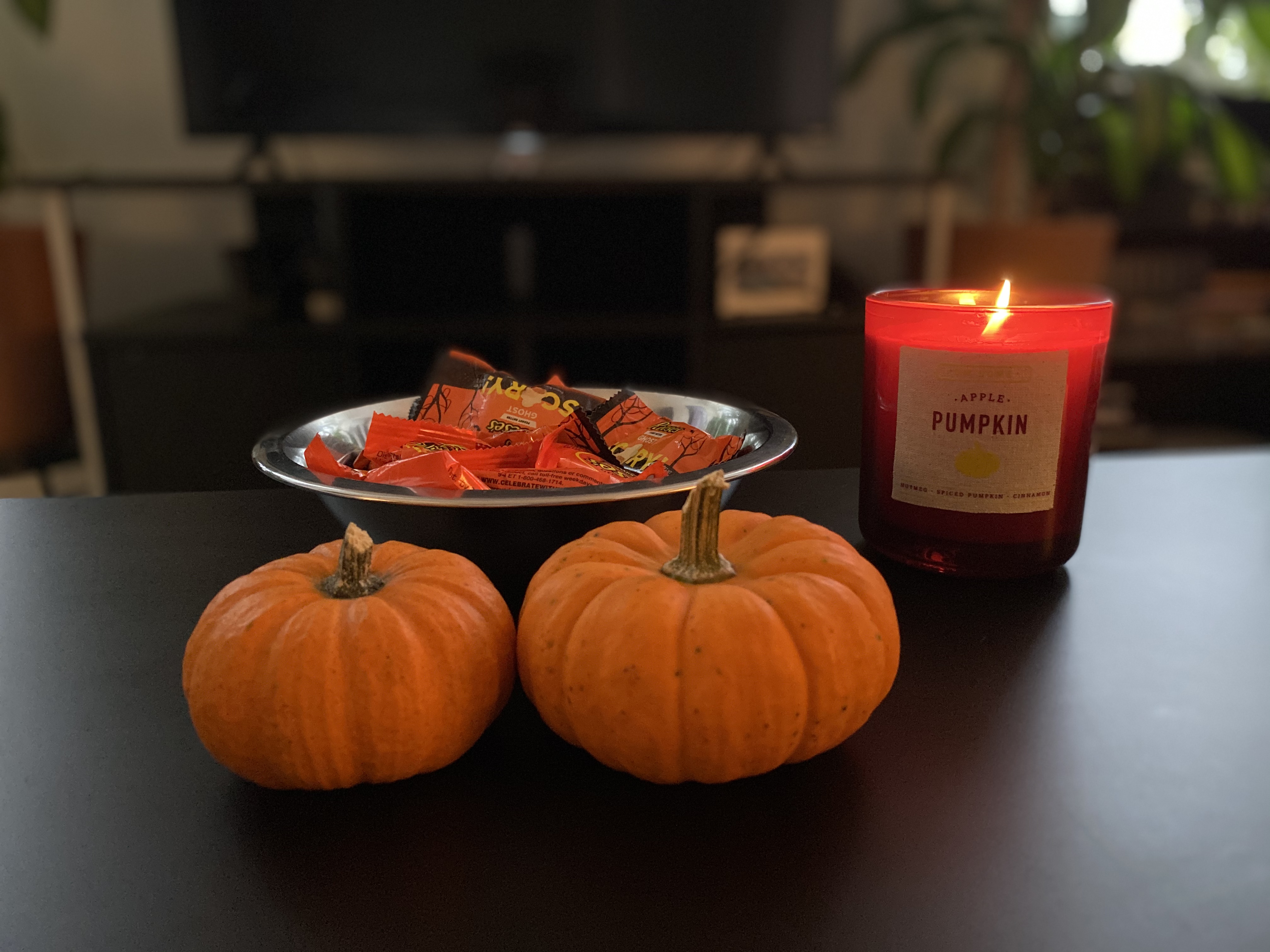 The tried-and-true classic—Handpicked pumpkins! When you go pumpkin picking, you can choose to support a local farm and make a whole day of it. Even better, making your perfect pumpkin into a jack-o-lantern has plenty of opportunities to have a green Halloween! Saving the seeds for roasting and the flesh for recipes eliminates the waste that would come from throwing it in the trash. If you don't plan to cook with the leftovers, you can compost it instead! But what do we do when our jack-o-lantern starts to get droopy and sad after Halloween night? Search around for a local animal sanctuary or farm to see if they will take the pumpkins off your hands as a tasty treat for their animals!
DIY Spider Webs
Seeing peoples' houses draped in fake spider webs sure looks cool, but do you know what they're made of? It's polyester, and it ends up in birds' nests and tangled up in trees becoming a hazard for wildlife. Making your own that you can reuse year after year may save you from the polyester nightmare! We have seen so many DIY methods—yarn, gauze, stickers, fabric, or an old sheet.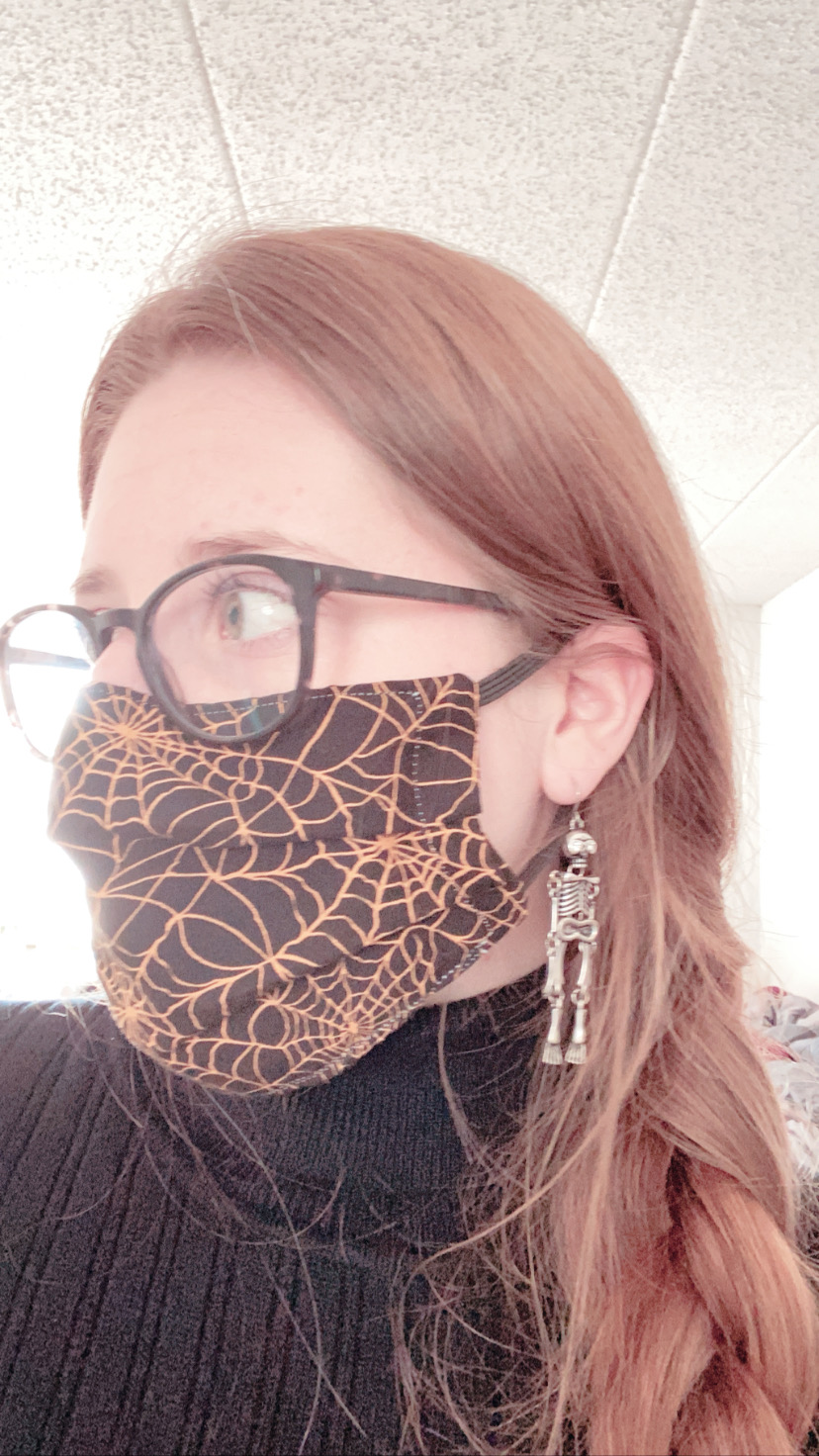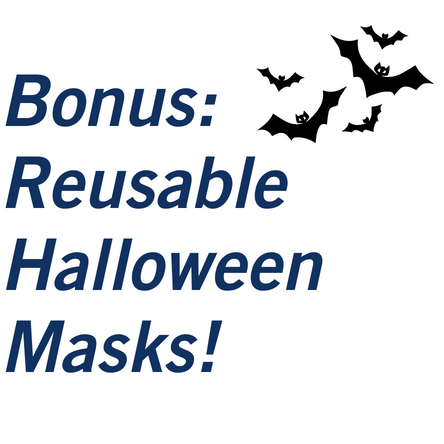 Going Green—Not a Trick, But a Treat!
The best part of making your own decorations is that Halloween fun from previous years can be stored and added to your new creations. It can be a way to see artistic progress in your family members and think of new ideas, too!
Let your green Halloween begin!
---
---